27-28-29-30-31 Ottobre 2022 | Durres (Albania)
Encuentro Milonguero Internacional EMPATHIC TANGO
Tango social in abrazo cerrado, musica tradicional, respecto de los codigos, paridad hombres y mujeres.
EPIDAMN HOTEL WHITE SENSATION I Golem-Durres Albania
Ecco a voi il team dei super Tdj | Here's the super team of Tdj
Daniel Esteve
Fervido difensore del tango chiamato "Milonguero"
A lui piace particolarmente il Tango della vecchia guardia e l'età dell'oro.
La sua passione lo spingerà naturalmente verso la musicalizzazione prima di tutto per i suoi amici locali, all'interno dell'associazione Tangueros de Perpignan, poi in Francia (Tangopostale, Béziers, Perpignan, Nîmes, Festival di Tarbes).
Musicizza il suo primo encuentro ad Argeles 2X4 e ora sulla scena internazionale degli Encuentros Milongueros in Italia (Alba milonguera, …), Spagna (Malaga, …) Francia (Festiv'milonguita, Franteña, …)
Gli piace vedere l'armonia della "Ronda" nella palla e sentire l'emozione che emana da questi abrazos teneri e sensuali. La sua umiltà e semplicità sono apprezzate da molti.
Una musica molto tradizionale ed energica come il danzatore instancabile che è.
Fervent defender of the tango called "Milonguero".
He particularly loves the Tango of the old guard and the golden age
His passion will naturally push him towards musicalisation first of all for his local friends, within the Tangueros de Perpignan association, then in France (Tangopostale, Béziers, Perpignan, Nîmes, Tarbes festival).
He musicalizes his first encuentro to Argeles 2X4 and now on the international scene of the encuentros Milongueros in Italy (Alba milonguera, …), Spain (Malaga, …), France (Festiv'milonguita, Franteña, …).
He likes to see the harmony of the "Ronda" in the Dance floor and feel the emotion emanating from these tender and sensual abrazos. His humility and simplicity are appreciated by many.
A very traditional and energetic music as the indefatigable dancer he is.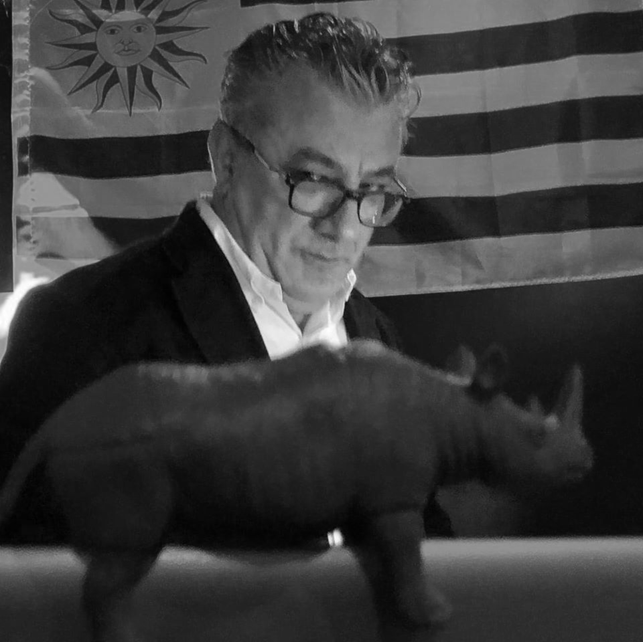 Ivan Cordisco
Da circa otto anni partecipa a encuentri milongueri in Italia e all'estero e da circa 6 anni ne organizza sul territorio Italiano con l'amico Philippe Gonella organizza Alba Milonguera, il famosissimo Capodanno di Airportango, Abbracci d'Autunno e Tra Cielo e Mare con gli amici Liguri, con la passione crescente e l'amore per questa musica arrivare alla consolle è stato alquanto naturale con una Selezione Tradizionale dell' "Epoca de oro" del '30/'40 con incursioni negli anni '20 e '50. La scelta accurata dei brani, l'energica atmosfera accompagna i ballerini in pista e l'attenta osservazione accoglie le impressioni e le restituisce ai ballerini in una magica onda. Divertenti e coinvolgenti le sue cortine di musica folk, occitana e sud Italia.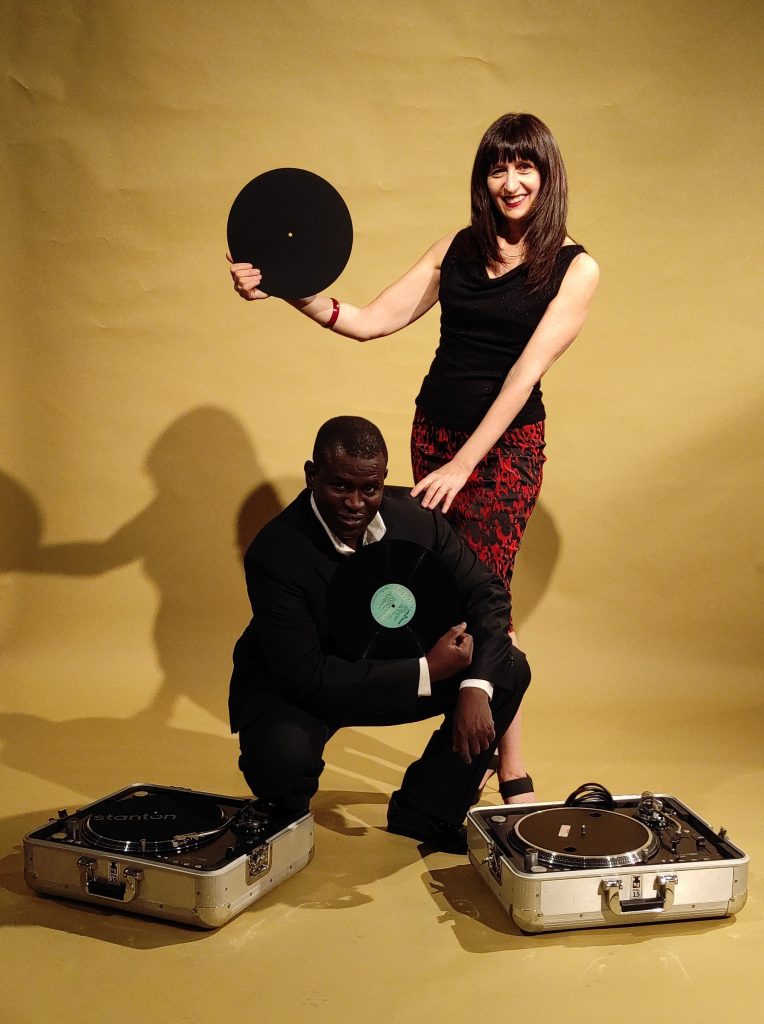 Yatma Diallo
Nato in Senegal, vive in Italia da oltre vent'anni. Le sue prime esperienze di ballo, a Dakar, appartengono al mondo della salsa e dell'hip hop, discipline che ha continuato a coltivare per molti anni. Nel tango, dopo le prime esperienze di studio in Europa con Monica Maria, attuale partner, trascorre un periodo a Buenos Aires per approfondire gli studi raggiungendo, in pochi anni, interessanti riconoscimenti professionali.
Come TDJ, forte anche di una solida formazione professionale come tecnico del suono, ho lavorato in milongas ed eventi internazionali in Italia, Olanda, Stati Uniti.
www.yatmadiallo.com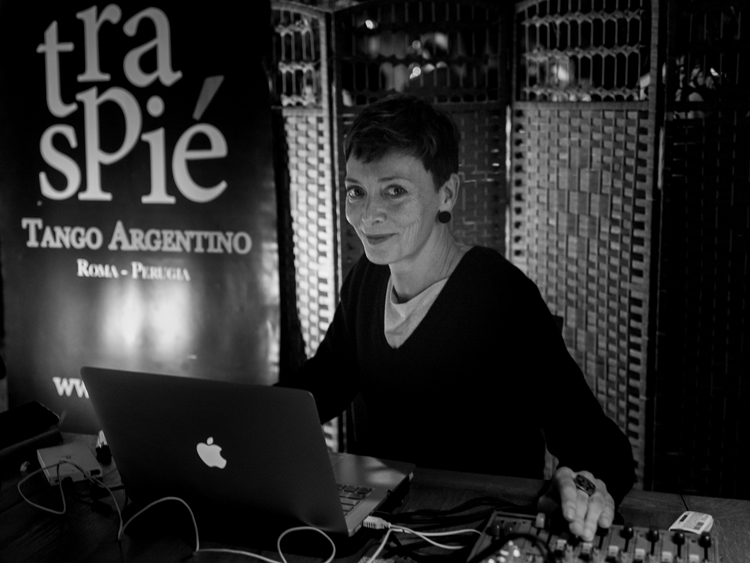 Laura Mommi
Sono una dj di tango da 13 anni e sono anche una ballerina di tango.
Penso che per mettere buona musica sia importante ballare il tango, così come è fondamentale amare la musica in generale.
Il mio compito è quello di stimolare le persone a ballare, creando una connessione tra ritmo ed emozioni, tra la musica e i ballerini in pista.
So che questo ruolo è molto importante, ma non dimentico mai che il vero protagonista nella milonga è sempre e solo il tango.
I'm a tango dj since 13 years and I'm a tango dancer too. I think it's important to be a dancer if you want to play good music in the milonga, as well is important to love all the music.
My work is to encourage people to dance, creating a connection between rhythm and emotion, and between the dancers and the music. I know this is an important role, but I never forget that the only lead in the milonga is tango.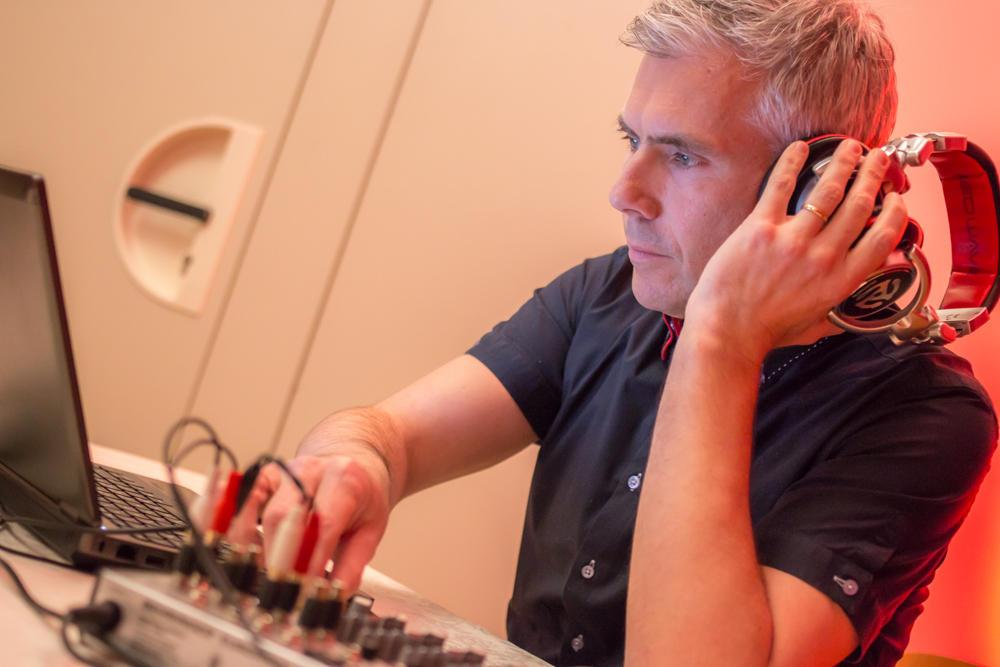 Tomaž Leskovšek
"Knowing and feeling the music is for me a very important part of dancing tango. And this led me on my way to DJing. I now try to convey the beauty of mainly Golden Age tangos to the gentle embrace and smooth movement of dancers."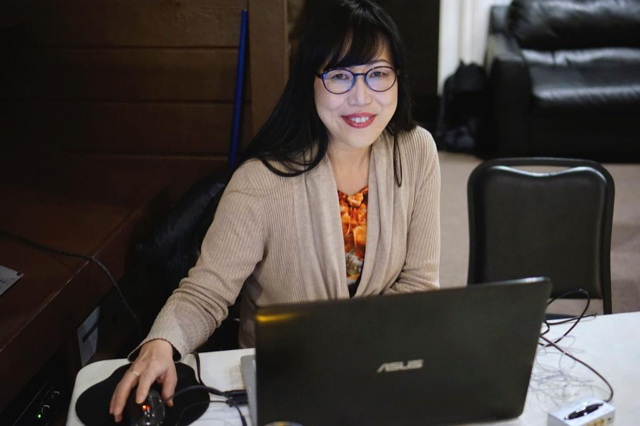 Jae Youn
Jae is the founder of Tango Utopia in the greater Raleigh/Durham area. She is recognized as one of the premier teachers, dancers and DJ's as well as the organizer of the monthly Milonga Utopia and the weekly practicas.
As a DJ, Jae loves the challenge of keeping dancers on the floor to the very last tanda. Her sensitivity to the energy of a milonga influences her music selection. Her music library is focused on the traditional masters and this is also reflected in her musical choices. She has been invited to DJ at festivals, milongas, marathons and encuentro milongueros in Chicago mini tango festival, Augusta tango marathon, Encuentro Milonguero Newport News, Queen City tango marathon, Candlelight tango Charlotte, Utopia Encuentro Milonguero Charleston, Two moon Encuentro Milonguero Santa Fe, Ohibo Milonga in Milan, Sun city tango marathon Phoenix, Albuquerque tango festival, Tango holiday Washington DC, Louisville tango festival, Encuentro Milonguero Salida, Seattle tango marathon, Encuentro Milonguero Asheville, Encuentro elegante Seattle, Encuentro Milonguero Salt Lake City, Encuentro Milonguero San Francisco, Alburquerque tango festival, Nashville tango marathon, Twin city tango marathon Minneapolis, Encuentro Milonguero Tenerife, Tucson tango festival.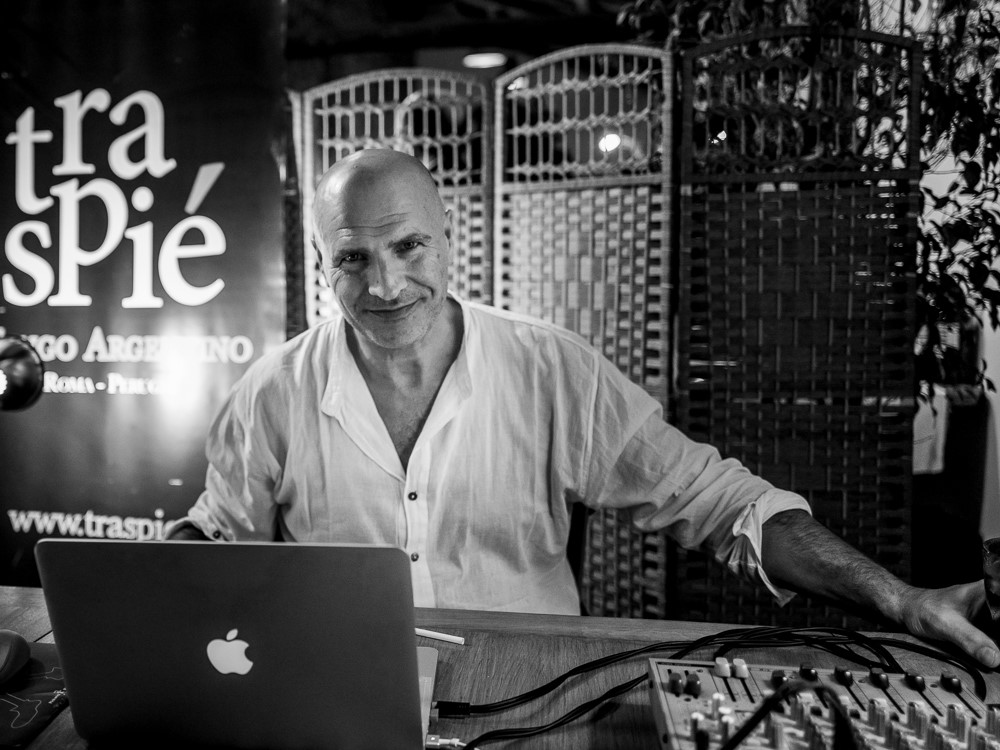 Marco Evola
Marco Evola fa il Tj dal 1998 in Italia ed in Europa, organizzatore di molti Incontri Milongueri, tra cui Roma Milonguera. Il modo di mettere musica è ispirato alla semplicità della bellezza, perchè nella serata di tango il protagonista non è il Dj, ma i Milongueri e la musica…
Marco Evola has been a Tj since 1998 in Italy and in Europe, organizer of many Meetings Milongueros, including Roma Milonguera. The way to put music is inspired by the simplicity of beauty, because in the evening of tango the protagonist is not the Dj, but the Milongueros and the music…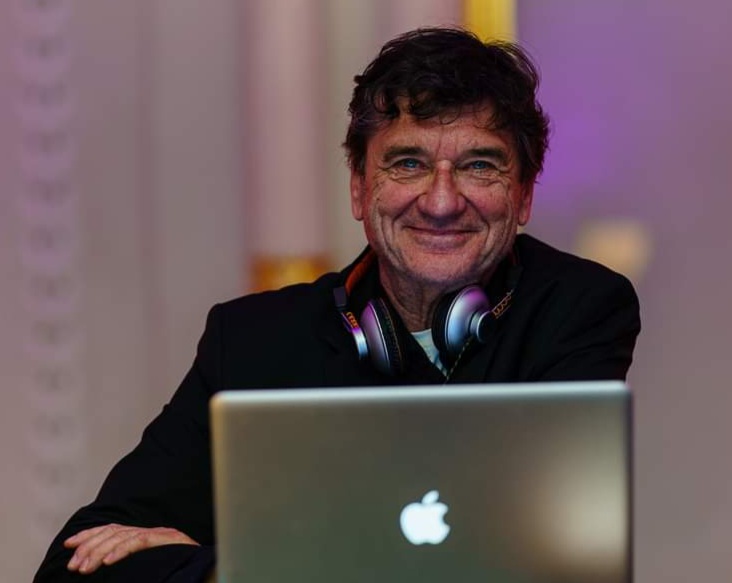 Erich Kaliwoda
Da appassionato ballerino ha iniziato a suonare nelle milonghe locali. E' stato stato un Tdj resident e uno degli organizzatori dell'Encuentro "Milongueando con Amigos" a Meggenhofen (Austria).
Da allora ha constantemente maturato esperienza in eventi di Tango in Austria e all'estero. Sceglie la musica dagli anni Trenta agli anni Cinquanta. Lo stile di Erich è energico da un lato ma romantico dall'altro.
Il suo modo di selezionare mettere la musica in sala da ballo è "Vedere sempre piena la pista da ballo"!
As a passionated dancer he began to play at local milongas. He was the resident DJ and one of the organizers of the Encuentro "Milongueando con Amigos" in Meggenhofen (Austria).
Since then he has constantly gained experience at Tango events in Austria and abroad. He chooses music from the Thirties to the Fifties. One of his favourite orchestras is D'Arienzio. Erich's style is energetic on the one hand and romantic on the other hand.
His motto in the ballroom: "Occupy the dancefloor!"
Giovanni Poddighe
Bailar el tango es poner la cabeza a los pies y los pies en el corazon
Giovanni scoprí la musica del Tango Argentino nel 2007, quando inizió a ballare il tango. Nei prossimi anni la sua interesse per la musica é sempre aumentato.
Dal 2013 fa il musicalizador e nel 2014 cominció a prendere lezioni di bandoneon. Cosí la musica del tango entró nella sua vita in diverse modalitá.
Ora é uno dei DJ permanenti di Tango Maastricht (Olanda), ha fatto il DJ al Tango Festival in Heerlen (Olanda), la Euregio Tango Marathon (Olanda) e al Tango Meeting di Caserta (Italia) a diverse milonghe in Olanda (El Corte a Nijmegen, Flor de Fango ad Arnhem, Scala Eindhoven), in Belgio (La Luna ad Anversa, La Tangueria a Bruxelles) e in Germania (El Corazon e Tango am Elisenbrunnen ad Aquisgrana, la Milonga Solidaria a Rostock).
Come ballerino appassionato suona la musica per i ballerini. Nella milonga persegue un bilancio tra la musica ritmica e lirica, soprattutto dell'epoca d'oro.
Alla fine la scelta della musica e la tanda viene determinato dal contatto con la pista da ballo e l'energia che viene dalla pista.
Giovanni discovered the Argentine Tango music when he started to dance tango in 2007. In the following years he became more and more interested in the music. He is a Tango DJ since 2013 and in 2014 he started to take bandoneon lessons. So tango music has entered his life in different forms.
He is one of the permanent DJ's at Tango Maastricht (Netherlands), played at the Tango Festival in Heerlen (Netherlands), the Euregio Tango Marathon (Netherlands), the Tango meeting Caserta (Italy) and at several other milonga's in the Netherlands (El Corte in Nijmegen, Flor de Fango in Arnhem, Scala in Eindhoven), in Belgium (La Luna in Antwerp, La Tangueria in Brussels) and in Germany (El Corazon and Tango am Elisenbrunnen in Aachen).
As a passionate dancer he plays the music for the dancers. During the milongas he strives for a good balance between ritmic and lyric music, mainly from "la epoca de oro".
In the end the choice for and structure of the tandas is influenced by the contact with the dancers and the energy coming from the dancefloor.